Imaginary Souvenirs
Video Installations by Scott Kildall
Curated by Jill Manthei
March 16th - April 21st, 2007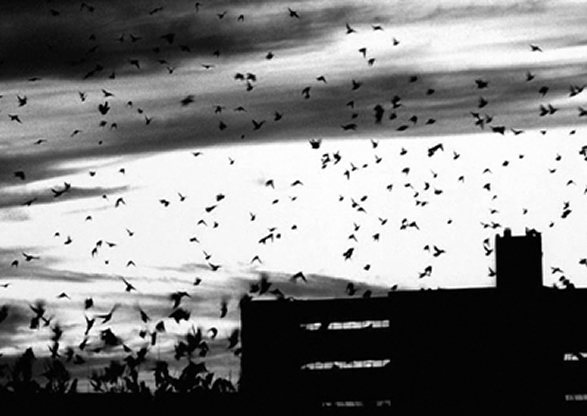 We collect souvenirs in an attempt to preserve precious moments, to remember the people and the places that we care about. As time passes, it becomes harder to distinguish true memories from imagined. For the three video installations presented in "Imaginary Souvenirs", Scott Kildall uses familiar imagery to challenge memory and expectations.
The snapshot is likely our most common souvenir. Stacked in boxes and books, each one records a specific time and place. For Something to Remind Me, one ongoing piece, Kildall has captured portraits in cities and towns, at parties and parades, on urban sidewalks and in tourist hotels. His subjects, posing for a photograph, smile awkwardly as the camera instead records several seconds of video. The resulting images are full of nervous anticipation and palpable unease.
Keep it Together, a sculptural audio/video piece, explores psychological trauma and fragmented memories. The video loop begins with the demolition of a cinder block followed by a determined but hopeless attempt to reconstruct it. The repeated action recalls personal loss, disaster, and destruction, as well as the cycle of creation.
In Future Memories, in-between moments from Hollywood films are spliced together into 2-minute dreamlike narratives. Birds fly over a factory at dusk; a lone tree stands in the middle of a rippling lake; rain pours against garbage on a deserted street. Stripped of color and removed from their original context, the clips are nearly impossible to identify, but they remain vaguely familiar.
These video mementos recall events and emotions that are familiar but not easily defined. They encourage us to revisit the experiences and desires of our past, the virtual trinkets we have stashed away.