Jonestown Had A Garden

A Taxonomical Installation by Karin Smith
April 18th - May 23rd, 2008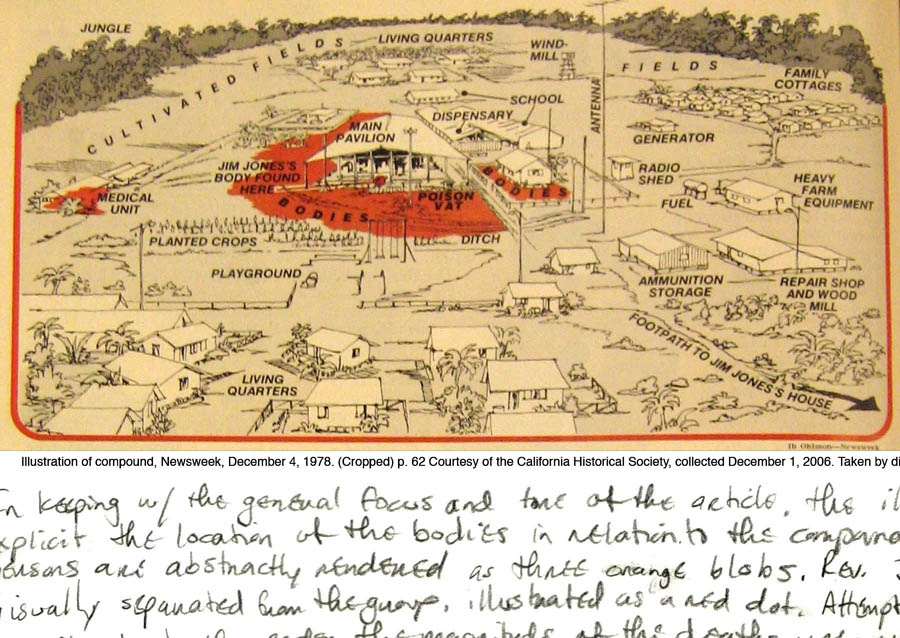 In honor of the thirtieth anniversary of Jonestown's demise, MISSION 17 presents Jonestown Had A Garden, an exhibition organized by Karin Smith, which revisits the history of the People's Temple to challenge accepted notions about members of the church and to situate their tragic end within the broader contexts of Reconstruction, its failure, and the utopian projects of the 1960's and 1970's.
A garden is a sign of purpose and a sense of place--no one plants one with the intention of leaving it. With this insight as her point of departure, Smith reconsiders the image of the People's Temple as a death cult, whose members were merely helpless victims of the church's leader. Instead she presents this predominantly African American institution as a product of longstanding racial inequalities in the United States, which worked to redress the legacy and persistent trauma of slavery.
As the madness of their church's leader came to light, she contends, many members of the People's Temple persisted in their work out of devotion to its mission rather than blind faith to their master. And they chose to die, again not merely as an expression of their obedience, but rather as an echo of the violent oppression they previously had suffered and a refusal to abandon their dream.
Karin Smith is the inaugural recipient of MISSION 17's Visual/Cultural Criticism Residency, which supports an emerging cultural critic in the realization of a writing project, and culminates in an exhibition and a publication.
This exhibition was sponsored in part by a generous grant from The Phyllis C. Wattis Foundation