Gallery II
Cantocore: Free On Board

This exhibition is a collaboration with The Garage Biennale, The Fabricatorz, and Ping Pong Gallery, China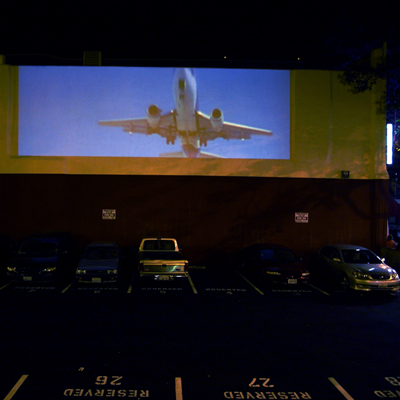 Exhibition Dates: February 13-April 18, 2009
MISSION 17 Reception, Friday, February 13, 6 - 9pm
www.cantocore.com
Participating Artists: JD Beltran, Deer Fang, Wang Ge, Misako Inaoka, David O. Johnson, Guy Overfelt, Jon Phillips, Lin Fang Suo, Zhou Tao, Katherine Worel, Huang Xiaopeng.
Curated by Deer Fang, Justin Hoover, Jon Phillips
PRESS RELEASE:
Cantocore: Free On Board is the second installment of a collaborative project, exploring the globalized conditions of contemporary culture, through an exchange specifically between artists from the San Francisco Bay Area and Guangzhou, China.
The collaboration takes its inspiration and its name, "Cantocore," from the rapid economic, social, and cultural changes currently taking place in Canton province. Hip Hop is thriving, heavy metal music is blasting, and the art market is booming. Over the last 20 years, cities such as Guangzhou, the capital of Canton, have changed from having a uniquely Chinese culture into global cities influenced and informed by diverse forms of representation. During the same period, Chinese artists also have exerted a growing influence on culture across the globe - and perhaps nowhere more than here on the Pacific rim of California, where Chinese Americans have played a central role since its inception. Art and culture is no longer defined by merely national boundaries - if it ever was - and yet cultural differences persist, providing productive tensions, rich with critical and creative possibilities.
Cantocore works to explore these globalized conditions of contemporary culture and the possibilities they present, by cultivating the dialogue specifically between the Bay Area and Guangzhou. Artists involved in the project include, among others, Americans with roots in China, Chinese who have come to study and work in San Francisco, and Americans who have emigrated to China. The first installment of the project, titled Cantocore: Import / Export, took place in September 2008 at the Ping Pong Space in Guangzhou. Cantocore: Free On Board provides the follow-up response.
What common concerns inform these artists work? How does their art nevertheless read differently across the globe? How do the histories and environments of each city inform the aesthetics of the work produced and presented there; and how does the work transcend its geographic origins, drawing aesthetic and conceptual influence from elsewhere?
Public Programs
Panel Discussion
Sunday, February 22, 2pm
Location: SFAC Gallery, 401 Van Ness Avenue
Panel discussion with imPOSSIBLE! artists Xing Danwen, Zhu Jia, and Michael Zheng. Moderated by Hou Hanru.

Artists Talk
Saturday, February 28, 4-6pm
Location: MISSION 17
Artists participating in Cantocore: Free On Board will discuss contemporary art production in the decentralized global economy, as well as their work in relation to each other. Moderated by curator/artist Justin Hoover.

BYO Brown Bag Lunch
Wednesday, March 11, 1-2pm
Location: SFAC Gallery, 401 Van Ness Avenue
A discussion with imPOSSIBLE! exhibition coordinator/artist Michael Zheng, curator/artist Justin Hoover, and artist Gigi Janchang about cross-cultural dialogue and what it means to be a producer in a global art community.

Screening
Friday, March 27, 6 - 8pm
Location: Chinese Culture Center, 750 Kearny Street, 3rd Floor
This event is part of the "C4 Cinema" series featuring independent film and videos from China. The program for the evening will include two short videos by Xu Zhen, a feature length film, The History of Chemistry II, by Lu Chunsheng